| Time | Duration | Class | Age | Location | Teacher | Day |
| --- | --- | --- | --- | --- | --- | --- |
| 4.30 – 5.15 | 45 mins | Ballet/Tap | Nursery & Reception | NHPS – Dance Drama | Miss Lianne | Monday |
| 5.15 – 6.15 | 60 mins | Ballet/Tap/Modern | Yr 1-4 | NHPS – Dance Drama | Miss Lianne | Monday |
| 7.45 – 9.15 | 90 mins | Songbirds (Ladies Group) | Adults | NHPS – Dance Drama | Kat Stephens | Monday |
| 5.45 – 6.45 | 60 mins | Street Dance | Yr 1-6 | NHPS – Dance Drama | Miss Grant | Tuesday |
| 7.00 – 8.00 | 60 mins | Street Dance | Yr 7-13 | NHPS – Dance Drama | Miss Grant | Tuesday |
| 4.30 – 5.00 | 30 mins | Junior Singing | Yr 1-6 | NHPS - Hall | Kat Stephens | Tuesday |
| 5.00 – 5.30 | 30 mins | Junior Drama | Yr 1-6 | NHPS - Hall | Kat & Mr Driver | Tuesday |
| 5.30 – 6.15 | 45 mins | Senior Drama | Yr 7-13 | NHPS - Hall | Kat & Mr Driver | Tuesday |
| 6.15 – 7.00 | 45 mins | Senior Singing | Yr 7-13 | NHPS - Hall | Kat Stephens | Tuesday |
| 4.00 – 4.45 | 45 mins | Song & Video Recording | Yr 1-6 | Kat Home Studio | Kat & Emily | Friday |
| 6.30 - 7.15 | 45 Mins | Voiceover | Yr7-13 | Kat Home Studio | Kat Stephens | Friday |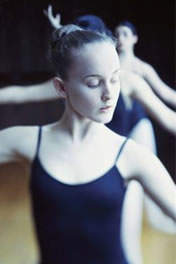 Ballet
Cecchetti Method of Classical Ballet
Ballet is the basis for all dance styles. All students in the Aspire Dance Academy are strongly encouraged to take up Ballet in addition to other dance classes in the Aspire Dance Academy. The Cecchetti Method of Classical Ballet, is taught at Aspire Arts Academy, which is recognised world wide. Many famous dancers, including Anna Pavlova and Vaslav Nijinsky were being taught by Maestro Enrico Cecchetti (who was a famous Ballet Master in the Diaghilev's company).The Cecchetti Method of classical Ballet is also widely used by many Ballet companies around the world, including The National Ballet of Canada.
The Cecchetti Method of Classical Ballet always aims to maintain the high standards and quality of dance in the dance world. Therefore, the Cecchetti Examinations are designed to give students and teachers specific goals to work toward and to maintain standards of development consistent with international standards. Cecchetti Examinations are included Class Examinations (for students to develop sense of performance and dance quality), Grade Examinations (more technically demanding and leading to vocational recognition), Major Examinations (career oriented), and Teaching Qualifications (for students who wish to train to become Cecchetti teachers).
Singing
Kat Stephens uses the Speech Level Singing methodology of singing to encourage balance and even registration, in her pupil's singing voices, even from the earliest of ages! Good vocal technique is the strongest foundation for any singer. Key topics of the lessons are:-
Microphone Technique, Choreography, Performing and performance techniques, Style, Ad-libbing, Singing in Harmony. Diverse repertoire & understanding of vocal requirements for different genres
"I want all our singers to thoroughly enjoy their classes, have fun, experiment, enjoy making different sounds together, and ultimately give performances that touch and enrich people's lives"
Commercial Dance
Our commercial dance classes will incorporate dance that you would usually see in music videos, concerts, live stage shows, commercials & movies. There are many different styles of dance that can be worked into the commercial category, such as hip hop, jazz, locking, popping, breakdancing, krumping, and more. Sometimes, you'll find ballet and ballroom thrown into the mix, although "street dance" is more common. Generally speaking, commercial dance is super fun and super entertaining. Our dance routines will be performed to the latest pop, r'n'b and chart music:- Rhianna, Beyonce, Justin Timberlake for example.
The class is great for getting fit and boosting self-confidence!
Songbirds
This friendly, encouraging and social group has a broad repertoire of songs sung in two, three and four part harmony from classics to beautiful ballads and arrangements from films and shows. It's an excellent opportunity to make friends, make music and have a lot of fun. The group is truly open to all, there are no auditions and the ability to read music is not a requirement. What is needed is a love of singing and a willingness to 'give it a try'.
The Songbirds enjoy performing at private and public events and support community groups and charities.
"Singing in a group is such an uplifting and enjoyable pastime, you can't beat it! Everyone can sing, and by learning some basic techniques you can improve your voice dramatically and increase your vocal confidence. You can join at any time throughout the term, so why not come and give us a try and release your inner performer!"