Drama Classes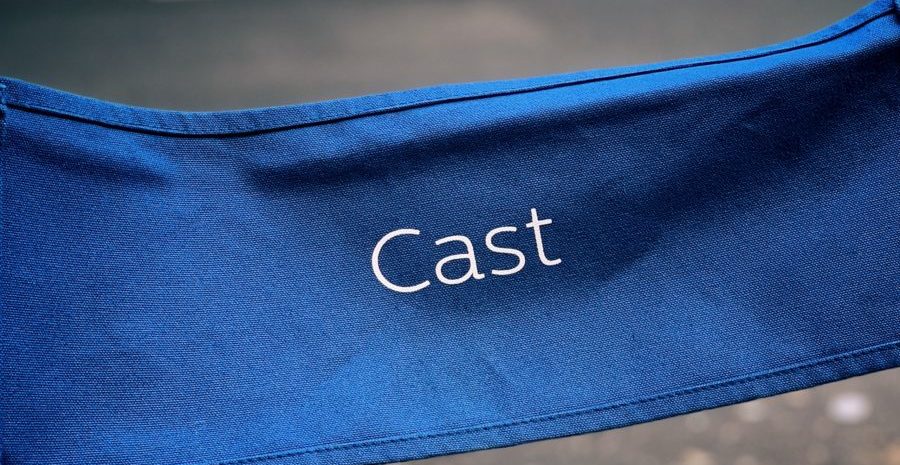 Our drama classes are fun, inspiring our pupils develop in so many different ways.
Through learning new skills;- reciting scripts / poetry/ monologues, expressing themselves through mime, stage combat, improvising & thinking on their feet, the benefits are endless.
Drama is recognised as a very effective way to develop soft skills and emotional intelligence in children and young people. Drama promotes communication and empathy skills, through teamwork, dialogue, negotiation, & socialisation. It stimulates the imagination and creativity.
Every week at Aspire we see first-hand, the benefits of drama for children. It is such a pleasure to see our pupils blossom and unlock their full potential.
Benefits of Drama include
HELPING CHILDREN TO DEAL WITH LIFE'S PROBLEMS.
Through rehearsing roles, building characters from a a broad spectrum of life situations, Drama gives children the opportunity to explore and address some of the individual and personal ideas and feelings they are naturally experiencing. Helping children to make sense of their 'real' life problems, learn about themselves, their friends & family. Expressing their emotions gives a child enhanced coping mechanisms.
BUILDS CONFIDENCE
Even the most introvert of children who join Aspire gently build their confidence and self-esteem. They begin to interact more confidently within the group, speak independently, express opinions and ideas. Present themselves on stage in a show, with their peers, overcoming any lack of self belief.
DEVELOPS SPEECH, COMMUNICATION & PRESENTATION SKILLS
Learning lines, playing communication games, writing and presenting monologues & poetry all contribute to developing a child's vocabulary. Encouraged to express themselves both verbally & physically using different voices, voice tones, facial expressions and body language, are key to making them more effective communicators in life.
ENCOURAGES AND DEVELOPS CREATIVITY, CRITICAL THINKING, PROBLEM-SOLVING & DECISION MAKING
Our pupils are encouraged to think on their feet and generate new ideas which develops vital life skills and is often a driver for innovation and entrepreneurship. At Aspire our children are encouraged to use their imagination, take the lead, develop their own stories and ideas, find their own solutions to problems and pretend scenarios. Instead of being taught and told what to think and feel in different situations, Aspire drama turns this into a deeper experience in thinking, motivating children to question, respond, and explain what they are feeling and thinking and present solutions.5
DEVELOPS LISTENING SKILLS & CONCENTRATION
In each session children are encouraged to listen to each other's ideas, thoughts, and respectfully take turns. Many of our drama games are designed specifically to develop concentration.
ENCOURAGES TEAM WORK AND CO-OPERATION
At Aspire every child is on their own personal journey and are taught to respect, support and encourage each other. Every activity at Aspire requires co-operation and teamwork. We feel it is essential that each of our pupils feel accepted and works well with others, in order to create and build a safe, encouraging & nurturing environment for all to develop.
BROADENS THIER MINDS AND HELPS CHILDREN TO FIGURE OUT THE WORLD AROUND THEM
By learning how to express themselves in different ways using varied characters and developing different roles, helps to build character and personality. Exploring characters in wide ranging historical and cultural situations, sparks their interest in the world and makes them more inquisitive and question the world around them.
DEVELOPS EMOTIONAL INTELLIGENCE AND EMPATHY
Acting out a range of emotions gives our pupils the opportunity to understand their own emotions and empathise with others. Children explore conflict and challenging characters, is a safe & encouraging environment promoting improvisation and debate.
SUPPORTS HEALTHY MINDS AND WELLBEING
Drama provides the opportunity for our students to express their true feelings without the fear of being judged or criticised. They can work on personal issues &solve personal problems while in character, to help their overall well being by getting things off their mind, releasing emotion and tension.

12. NURTURES POSITIVE FRIENDSHIPS
Developing strong friendship bonds & a support network is at the heart of Aspire Arts Academy. Spending time with like minded people, doing something they all love is so up-lifting. In our supportive environment they laugh, learn and grow together week after week, year after year.