James Driver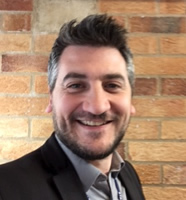 James Driver
Drama Teacher
James was born into a family of musicians and spent his childhood learning a variety of instruments and (believe it or not) singing in the local church choir. He later gained a place in the Southern Cathedral Singers choir, performing in Cathedrals throughout the South of England and was fortunate enough to sing with them as part of the massed choir at the 90th Birthday celebrations of the Queen Mother. At the age of 11 he decided to have a go at treading the boards and played Oliver in the local amateur dramatics society's production of the musical by Lional Bart. For the next few years, James continued to perform with several local societies and appeared in numerous shows from Jesus Christ Superstar and West Side Story to The King and I and Kismet, plus many others.
At the age of 19, James successfully gained a place at the Mountview Academy of Performing Arts in London, where he spent three years training as a professional actor. During his time there he was fortunate enough to work with and be trained by some of the best actors, directors and voice coaches from around the world and perform in a diverse array of plays and musicals.
After graduating in 2001, James made his professional debut at the Edinburgh Fringe Festival in the premier of Philip Ridley's play 'Brokenville' which won a Fringe First nomination. Following this, James continued to work professionally for several years where he was fortunate enough to travel the country performing in towns and cities all over the UK. During this time he took part in various Theatre in Education projects, taking plays and workshops into schools around the country – this ultimately led to the decision for James to become a full time teacher. He completed his teacher training in Bedfordshire, where he then worked for a few years as a music and drama teacher before taking a job as a Year 6 teacher with Nicholas Hawksmoor Primary School.
Over the years, James has been lucky enough to perform in venues such as: Canterbury Cathedral , The Royal Albert Hall and The Ustinov Studio at Bath Theatre Royal and work with some truly fantastic people from all walks of life. It is the knowledge gained from all these experiences that he hopes to be able to pass on to the students at Aspire Arts Academy.