NHPS Singing Clubs & Peripatetic Lessons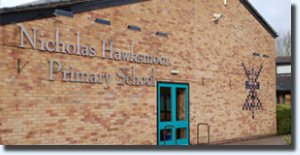 Singing Clubs and Peripatetic Singing Lessons at Nicholas Hawksmoor Primary School – available for Nicholas Hawksmoor students only.
The NHPS Singing clubs run weekly:-
Reception – Wednesday 2.30 – 3pm
Year1&2 – Friday 12.00 – 12.30
Year 3-6 – Friday 3.15 – 3.45pm
Individual, duo and trio Peripatetic Singing lessons are available on Thursday mornings.
Music in early childhood (particularly singing games and rhymes) can enhance child development in so many ways.
Intellectual Development
• Develops an understanding of Musical Concepts
• Help to develop speech
• Increase the child's vocabulary
• Encourages communication
• Increase the child's understanding of language
Creativity
• Help develop imagination
• Encourage moving to music
• Encourage the child to sing spontaneously and invent their own songs
Emotional Development
• Singing and playing together develops a sense of security – intellectual skill is linked to emotional growth
• The games help develop independence
• Singing is an emotional release for adults and children alike
Physical Development
• Develop the child's motor skills i.e. ability to walk, hop, jump, skip etc
• Develop spacial awareness
• Develop coordination skills e.g. clapping games and complex movement
Social Development
• Encourage friendship and social interaction
• Aid discipline e.g. being a leader, being a follower, turn taking
• Help develop cooperation: being a team member and sharing