The Songbirds: Ladies Singing Group

This friendly, encouraging and social group has a broad repertoire of songs sung in two, three and four part harmony from classics to beautiful ballads and arrangements from films and shows.
It's an excellent opportunity to make friends, make music and have a lot of fun.   The group is truly open to all, there are no auditions and the ability to read music is not a requirement.  What is needed is a love of singing and a willingness to 'give it a try'.
The Songbirds enjoy performing at both private and public events and regularly support community groups and charities. Amongst others, performances have included a ruby wedding anniversary party, Towcester Midsummer Music, Carols for the Alzheimers society, Christmas at Stowe and a Ladies night for the Rotary Club.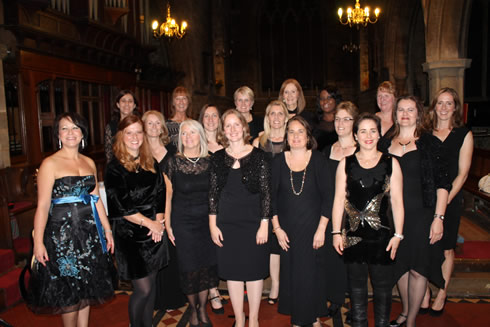 The Songbirds meet on Monday evenings during term time from 7.45-9.15pm at Nicholas Hawksmoor Primary School in Towcester.
Musical Director Kat Stephens said: "Singing in a group is such an uplifting and enjoyable pastime, you can't beat it! Everyone can sing, and by learning some basic techniques you can improve your voice dramatically and increase your vocal confidence. You can join at any time throughout the term, so why not come and give us a try and release your inner performer!"
"Bravo! What a performance you and the girls gave us all on Friday night. I received so many compliments from the guests regarding the singing talent. I hope you are proud of yourself and your girls – you should be!

Please could you pass on Caryl's thanks to all of The Songbirds? She was delighted with the way her evening went.

To quote one of the guests: "What a truly successful evening on Friday – the red, white and blue, the wonderful music, beautiful singing and the amazingly resounding crescendo Proms singing as a finale." Praise like this would not have been possible without you and The Songbirds, so thank you".

Kind regards

Dee Fagan

PA to the Chairman and Leader of South Northants Council

PA to the Democratic & Elections Manager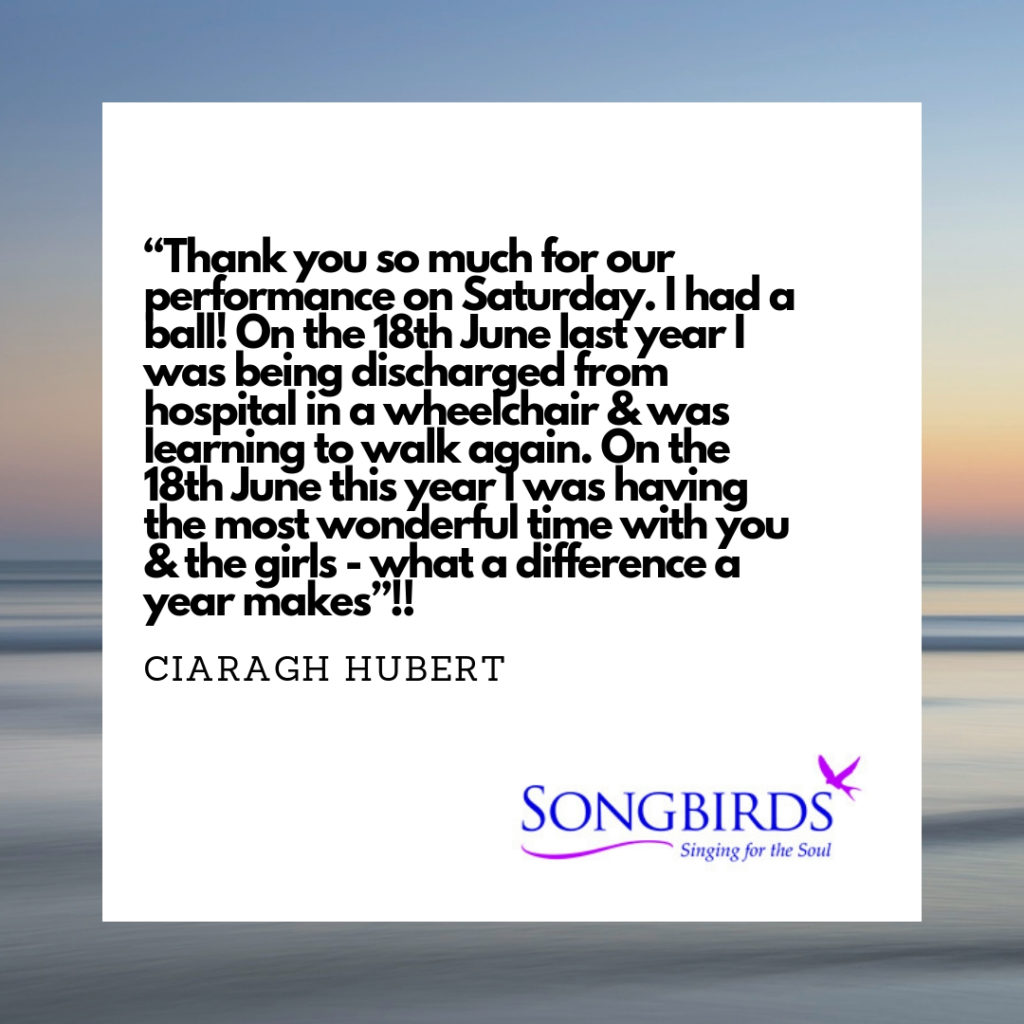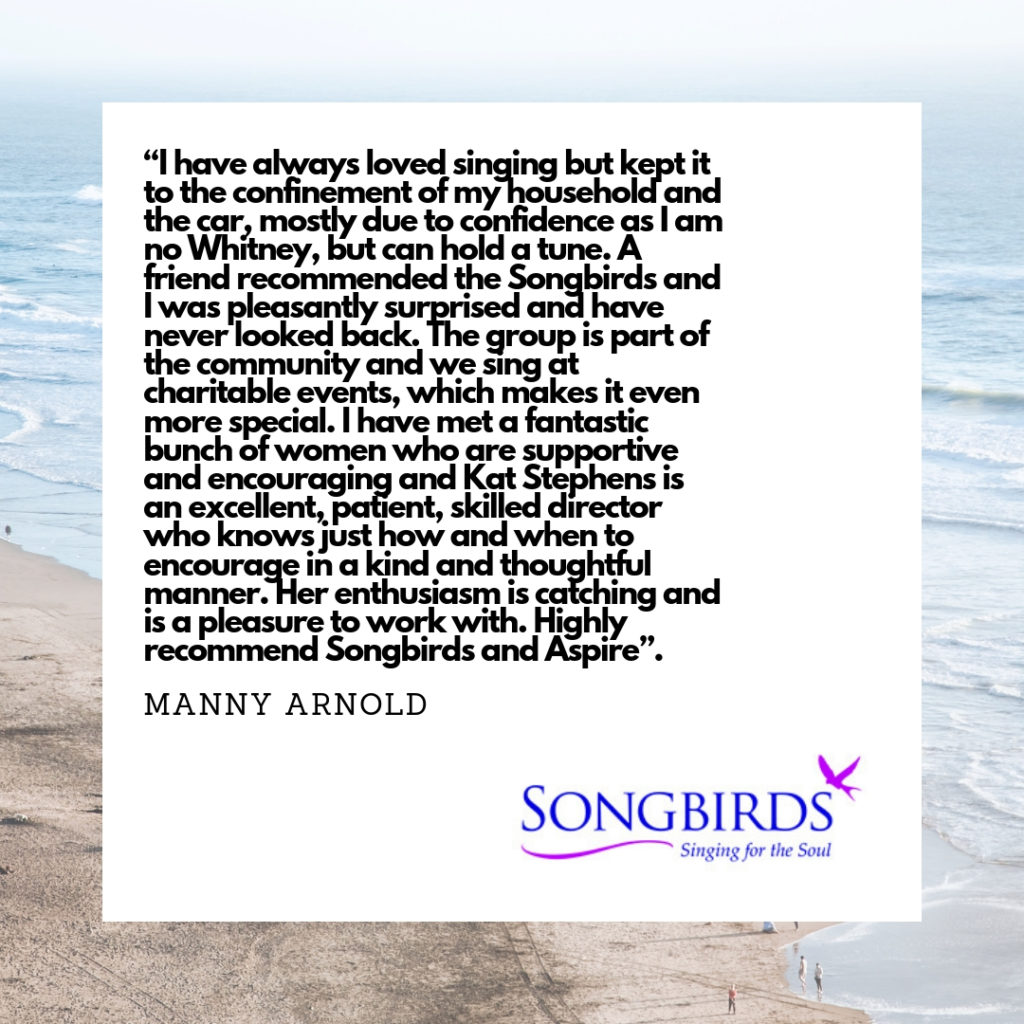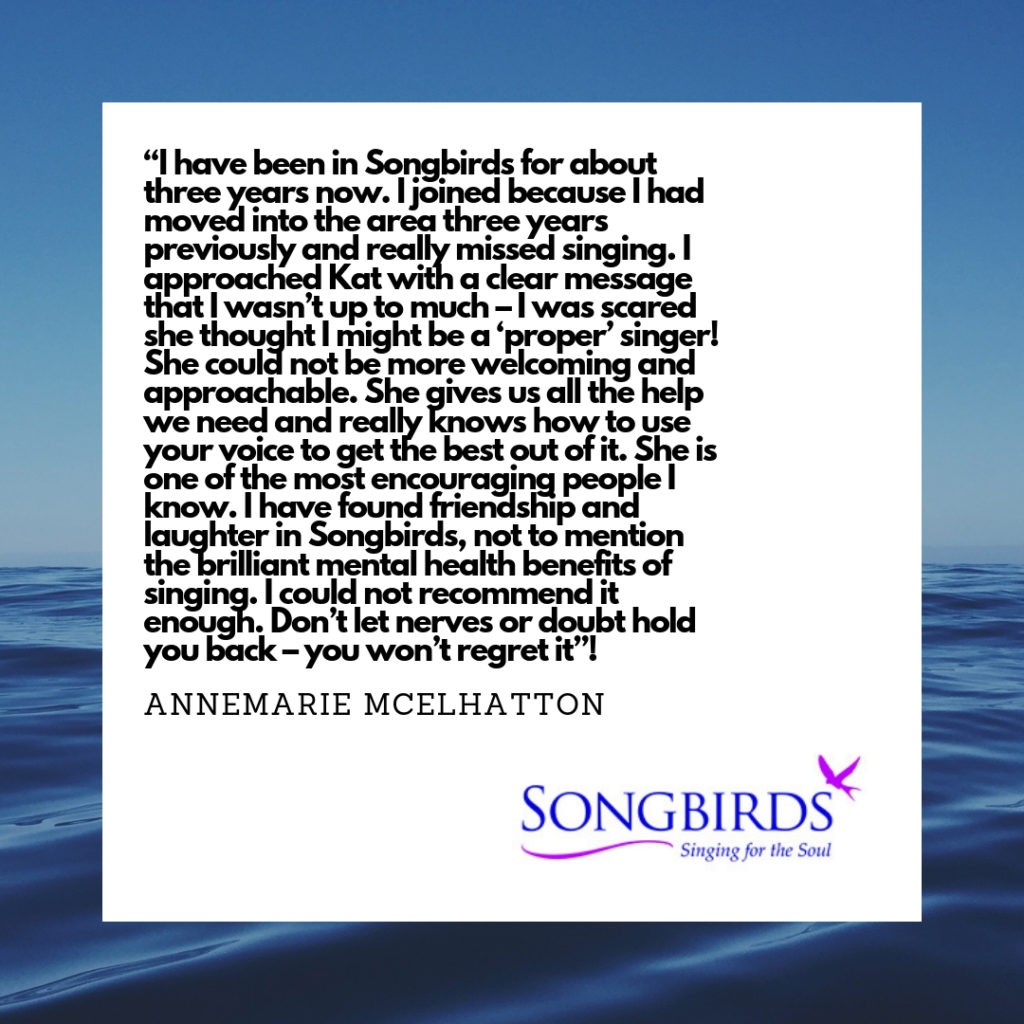 To enquire about joining, or to book The Songbirds for your event, please contact Kat Stephens on 07870 565789 or email: kat@katstephens.com