Ukulele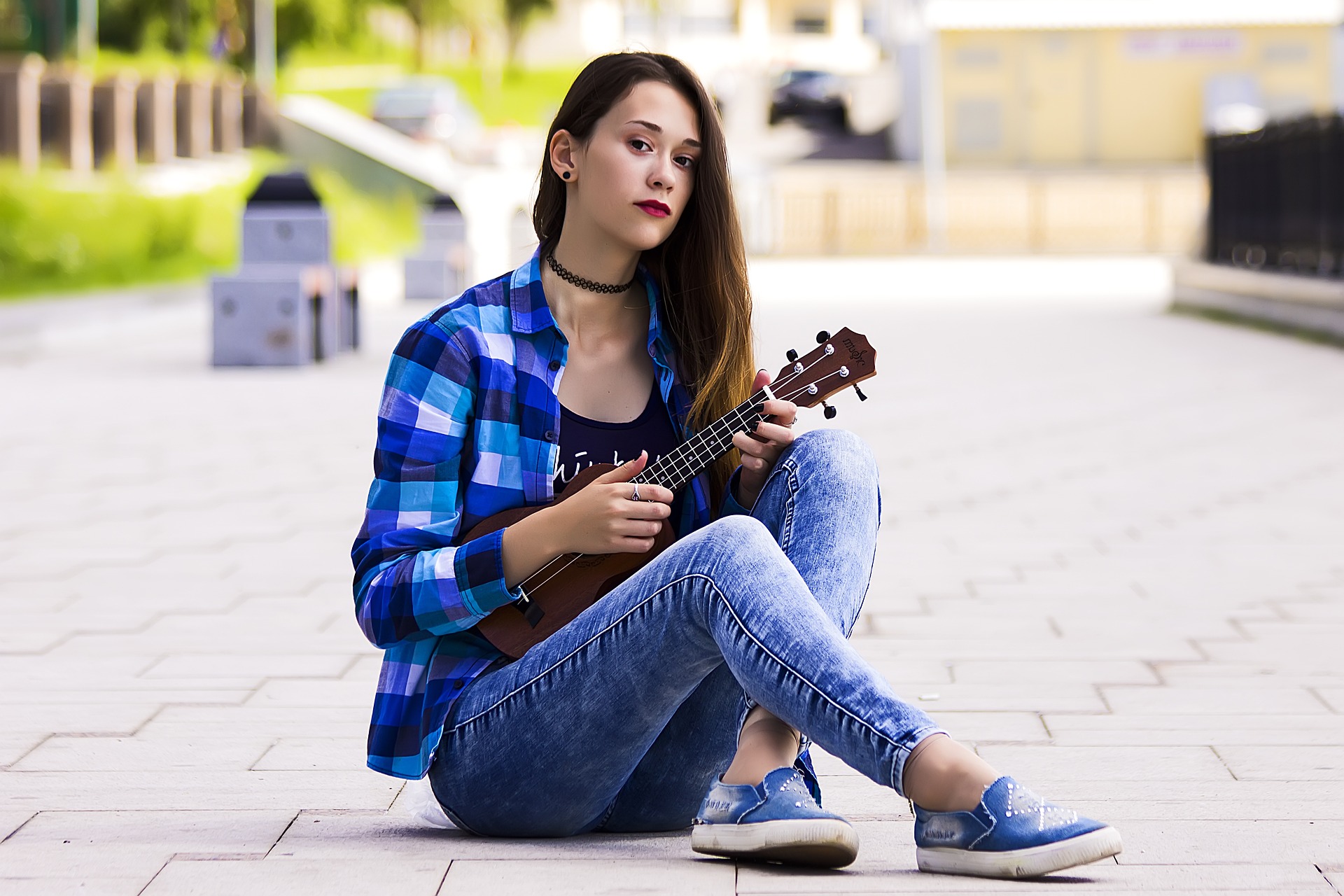 What isn't there to love about the Ukulele?…..Join our classes today to find out what an incredible little instrument this is!
It is inexpensive!
You can pick up a Ukulele for as little as £20!
It's Portable!
Take your new little friend with you EVERYWHERE! The Ukulele is as light as a feather, and The Soprano Ukulele is a mere 20 inches (51 cm), and you can now even buy a 'Sopranissimo' Ukulele, which is even smaller – a dinky (16 inches, 40 cm)!
It's Very Child friendly – There Are Simply So Many Benefits Of Playing This Charming Little Instrument!
Ukulele's have soft nylon strings – easy on little & big fingers!
Children can make progress very quickly playing one finger cords!
It's smaller size & cord shapes are much more manageable for little & big hands!
It comes in ALL their FAVOURITE colours – red, blue, pink – even sparkly Ukuleles can be found!!! 🙂
It makes you feel GREAT & It's FUN! Lifts your mood, and is so relaxing!
It is a great way of socialising with friends & family!
They can play a wide range of songs Chart Hits to Mash Ups! From Rock, Folk, Soul, to Hawaiian folk & world music!
They can write their own songs, make up their own melodies & stories in their bedroom, the park, or even the beach!
YOU can play with them! What greater way to bond with your child, siblings, partner?
What Will Your Child Learn in Our Ukulele Lessons?
The parts of the Ukulele
Playing and singing at the same time!
Our first chords
How to write their very own songs
Lots of new songs new & old!
Tablature
Strumming patterns
Scale & Chords of C 
Exciting & Fun Uke Techniques – Sirens, Sliders, Hammer-ons, Pull offs
& much, much more! 🙂 ……