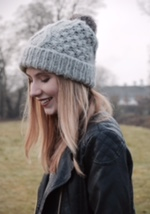 Aspire Arts Academy student – Emily Loughran has been a very busy young lady over the last few months.  Emily has been recording her own beautiful versions of some fantastic songs, with stylish and sophisticated videos.  Please visit her website page to see the sort of talent that Aspire Arts Academy is nurturing.  Amazing talent Emily – keep aspiring, working hard, and delighting every listener with your enchanting vocals!
Click here to see Emily perform her latest recording
Please support Emily's journey to become a recording artist by liking her Facebook page.