Aspire Arts Academy have a long-standing affiliation with Fitdog Recording Studios in Gayton.  The Songbirds and Aspire singers have all written and recorded their own songs there with the help of JD Donovan, a London-based producer, songwriter & multi-instrumentalist.  Aspire groups have also enjoyed many recording days at Fitdog to record group covers, solos and duets.
We pride ourselves on writing powerful and thought-provoking songs to encourage people to think about others, care for others, and share positive and uplifting messages.
Songwriting & Recording at Fitdog Christmas 2016
Senior Song – Find Our Way Please click here for a snippet of this song or video clip here
Junior Song – Christmas Round the World Please click here for a snippet of this song
The CDs were available for purchase & all profits went to raise money for Children in Need and Towcester Youth Coffee House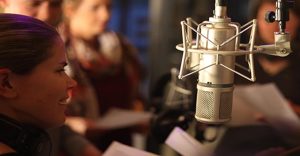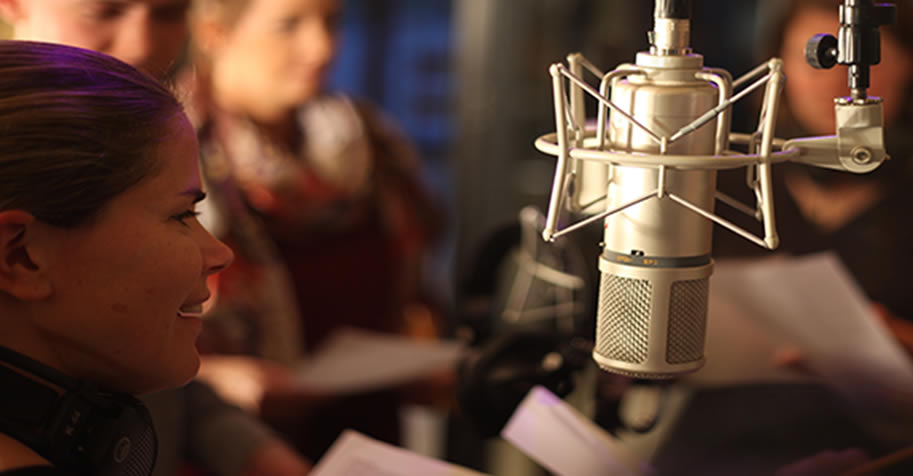 Get the atmosphere right and the creativity follows.
The all new Fitdog Studios has recorded Sam Smith, Tich, The Amazons, Ricardo Alfonso, Ramin Karimloo, Denise Welch, Una Foden among many other celebrities, local bands and Musicians. Fitdog Studios has been based in Northamptonshire since 2003.
We have recently moved to a new purpose built studio, with the latest State of the Art gear. Our engineers and producers are highly trained with strong connections in the music industry. Our staff are also musicians and experts on Pro Tools and Logic.
We are 10 minutes from junction 15 of the M1 and just over an hour from London, 20 minutes from Milton Keynes and 45 minutes from Birmingham.